Gold Label White Balsamic 375ml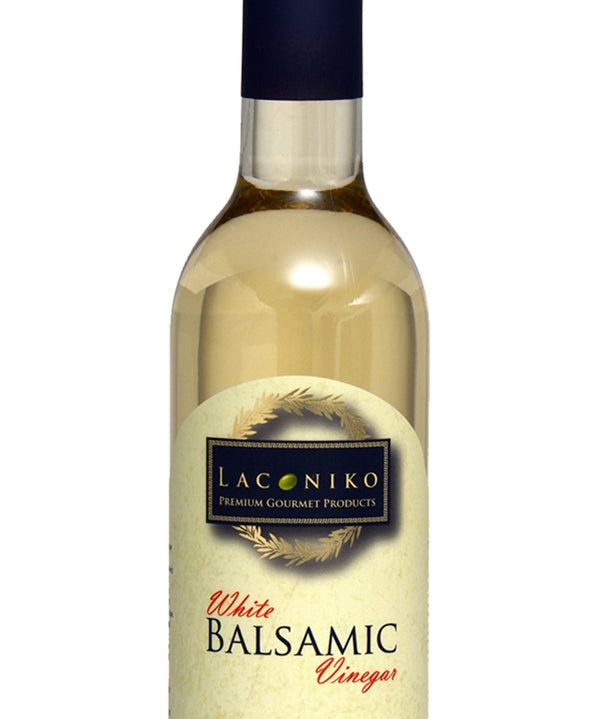 All Naturally made without any sweetening, thickening or colorant agents and no added sulfites.
Product Details
Our Gold label white balsamic vinegar is the result of a careful blend of cooked white Trebbiano grape must and delicate fine white wine vinegar, aged in oak barrels for a couple of years. Oak barrels are used because they don't darken the color of the balsamic. With an extremely high density of 1.29 and an acidity of 4.50% this high quality product is something we are proud to share with you. This product has a delicate balanced taste, refreshing, yet mature and surprisingly sweet. It is commonly used for cooking white fish or crustaceans or in dishes where it is preferred that the meat isn't discolored, like with a dark balsamic. This can also be used for vinaigrettes, salads, seafood, chicken and even mixed drinks.